Fed up of hearing about the doom and gloom of the Covid-19 pandemic? Us to. People keep talking about 'things going back to normal' but in reality, there are many things that we have learnt and adapted to during the pandemic that will likely remain long after a vaccine is found. Owning a business during this time has been tough but during these unprecedented times the human spirit prevails and we have learnt so many things that will continue to apply to businesses for years to come. Here are 5 positive things businesses have learnt (or can learn!) during the Covid-19 lockdown.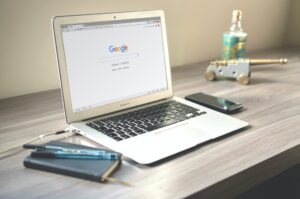 Be open minded about new technology and explore all your options
If you run a business that is solely a brick and mortar store then you have definitely faced challenges during lockdown. However, there are plenty of free and inexpensive tools online that can help you to adapt your business model quickly in order to be able to serve your customers under all circumstances. Such as setting up/using social media profiles successfully, building a new website and ensuring your staff team are ready to work from home with the correct equipment where necessary.
Reflect on your online presence (regularly)
We touched on getting your online presence together to help your business succeed during lockdown but now it is important to remember to reflect on your website and social media profiles regularly to ensure you are using them to the best of you ability. Is your website up-to-date? Does your social media portray the business in the way you want? Is the type of content being shared appropriate for your target audience? These are just a handful of questions you can ask yourself when evaluating your social media presence. Be prepared for whatever situations arise in the future by keeping things in motion and up-to-date when it comes to your online presence. This may have been the first time you explored the option of eCommerce, if it's something you've considered but haven't yet signed up to why not consider upgrading your card terminals to a business like XEPAY which allows you to serve customers online. You'll be able to easily integrate the software into your new or existing website and your customers will effortlessly be able to make payments online or over the phone.  XEPAY has been supporting businesses throughout Covid-19 by offering cheap terminal rental and low rates.
Make sure the mental health of you and your team is a priority
The mental wellbeing of yourself and staff is always important, particularly during challenging times. The quote we aren't all in the same boat but we are in the same storm has been shared a lot over the recent months and it is something we should all be considerate of. You never really know what someone Is going through but it is important you have a support structure in place for anyone who needs it. Even if staff were/are furloughed checking in an important gesture that shows you (and the business) really do care about them. If you don't feel capable of handling these issues there are plenty of mental health awareness courses you can sign up to, as well as free resources online that can help you.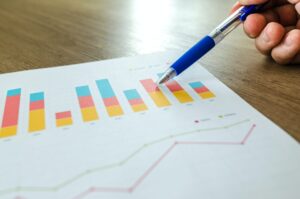 Evaluate your competitors in new ways
You may be used to analysing what your competitors offer in terms of inventory or price range, however, during a pandemic, there are other things we've recognised as being key UPS we need to recognise in competitors. This is how they communicate with their customers and whether or not these interactions have been successful. If you see the boutique that you aspire to be like running a marketing campaign on Facebook take note on the messages they share, the media (graphics, videos, etc) that goes with it and whether or not their customers are engaging. No matter whether the campaign is a fail or success there are things you can learn and from that create your own, stronger, campaigns.
Finally, find and use the help available to you
The government put lots of things in place to help support businesses and no matter what your political opinion is it's important to use this help as and when your business needs. Even after Covid-19 there will be other things in place that you can get your business involved with in order to get help and advice. Look at Visa's involvement with local businesses in order to increase spending local within communities. No one but you can determine whether your business is a success or not. Get help and advice when needed, the support exists for a reason.